Meet the parents behind Vitalxchange
Vitalxchange empowers parents to do the most important job of their lives – ensure their children's health and well-being.
Becoming a parent is a significant and highly anticipated event in our lives.  From the time we bring our little bundles of joy home to the time they leave the nest, we play a very big role in their nurture, laying the foundation of a lifetime.   However, parenting in the modern world is challenging, complex, and full of stress.  Most parents are in isolated settings, solely responsible for all aspects of caregiving.  Balancing work and life is an ongoing struggle for most families.
Research shows that the first five years of a child's life are crucial for brain development and to build their social emotional resilience.  This work cannot be outsourced to doctors or childcare centers.  Parents need the skills and tools to help their children develop and resolve issues quickly.  When parents are engaged, the created bonds help the child develop lifelong self-esteem and resilience.
That is precisely what Vitalxchange is – a parenting ecosystem and community that fosters the 'vital exchange' of information and coaching to help parents do their best to help their children thrive.  Vitalxchange is an investment in the most important asset for our future – our children's health and well-being.
The world-class team of business leaders, technologists, pediatric professionals, and experienced parents that make Vitalxchange possible.
Jeffrey Adair
Senior Manager
Solutions & Data Architect, Mobile, Big Data Systems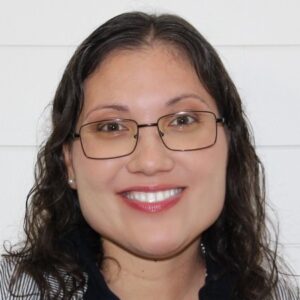 Dr. Eli Schneider
Chief Clinical Officer
Child Psychologist, Author, and Scholar
Dr. Andrew Hertz
Chief Medical Advisor
Pediatrician and Innovator
Claire Ferry Heffron
Senior Clinical Advisor
Pediatric Occupational Therapist
Lauren Drobnjak
Senior Clinical Advisor
Pediatric Physical Therapist
Dr. Sheeba Arnold
Senior Clinical Advisor
Neurodevelopmental Data Scientist
Adam Kaufman
Senior Advisor
Business and Health Network
Jake Coniglio
Senior Advisor
Commercialization & Sales Leader
Ethan Cohen
Senior Advisor
Strategic Healthcare Finance
Mark Richey
Senior Advisor
Venture partner, investor, & founder
Frances Post
Senior Advisor
Strategy and non-profits
Don Schreiber
Impact Investor Advisor
Interested in Vitalxchange?
We would love to get to know you!  Fill out this form and we will reach out to you.